Crown House re-opening plan!
Following over a year of closure for Covid-19 we plan to re-open on 17th May 2021! Hoorah!
Looking forward to welcoming cyclists on Route 78 as our first guests.
Contact us for reservations.
July 2018
24 years ago we camped next to each other at the V-Twin. Kari travelled from Finland, we had ridden our V50 from Scotland. Kari has just spent 3 nights (there was a deal of catching up to do) at our B&B having tracked us down via an old Classic Bike article and the Internet. A very smart Moto Guzzi V11 with over 100,000 miles on the clock.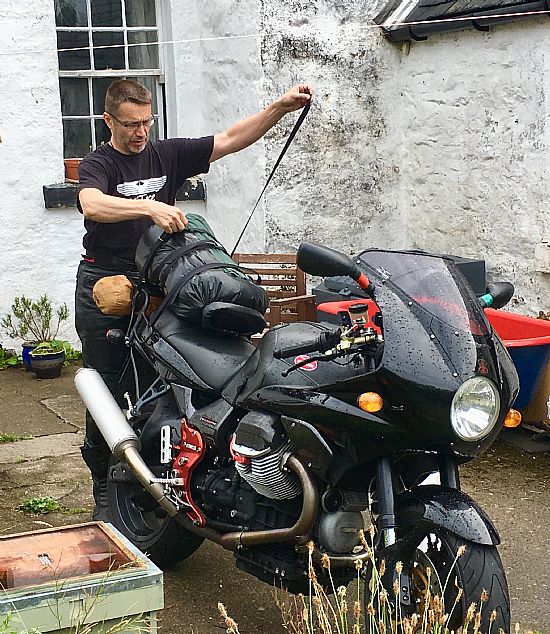 Doing the 'End to End' the scenic way. Our two Australian guests set off from Cornwall a few weeks ago and today are en-route to Lochaline via Oban, Mull and a couple of ferries (Calmac Ferries).
If it's worth doing it's worth cycling through the Heart of Argyll.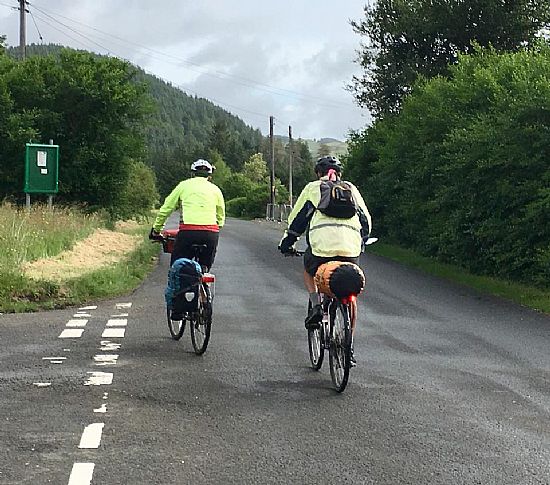 June 2018
So many ways to explore Argyll! The first time any of our guests have arrived on horseback! Look closer, travel slow, see so much more and discover the Heart of Argyll.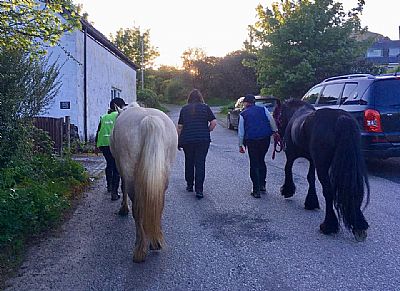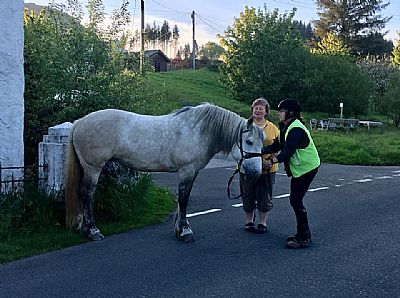 May 2018
The Boys of Summer. From London via Dunoon, heading for Glencoe. Where will your summer Argyll adventure take you? Lots of ideas on the Wild About Argyll site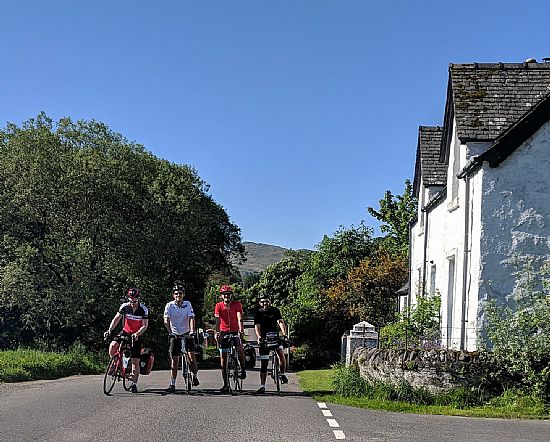 April 2018
We welcomed our first cyclist following Markus Stitz's bikepacking trail through Argyll. We also helped out with some brake blocks; it's a tough route on the brakes!! http://bikepackingscotland.com/argyll/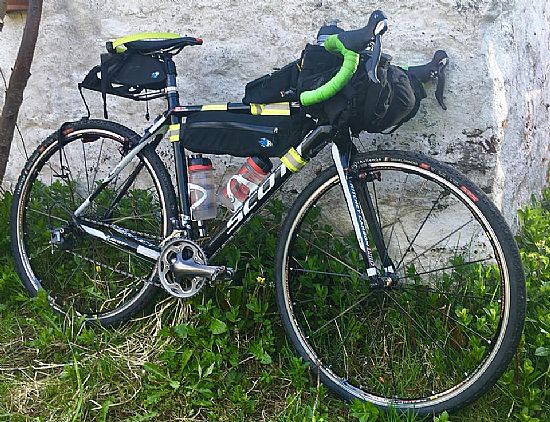 June 2017
Sunset at Island Add Bridge on the Moine Mhor National Nature Reserve and running through the Celtic Rain Forest at Dunardry. So many beautiful places, so many ways to enjoy them.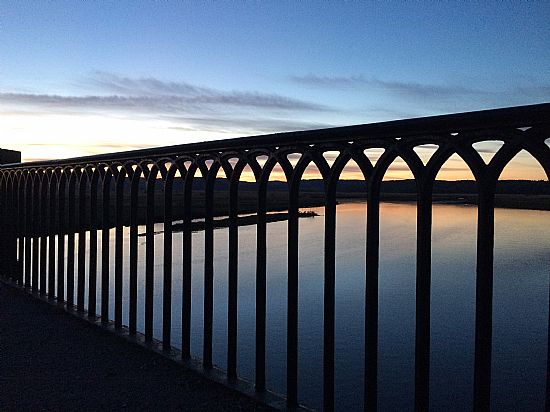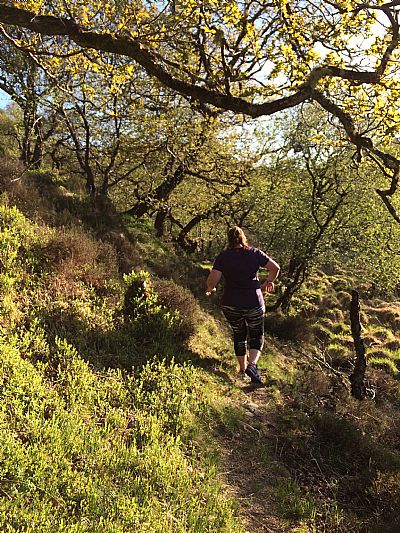 May 2017
Bluebells at Temple Wood Stone Circle. One mile from Kilmartin, the circle is one of a myriad of archaeological sites in the area.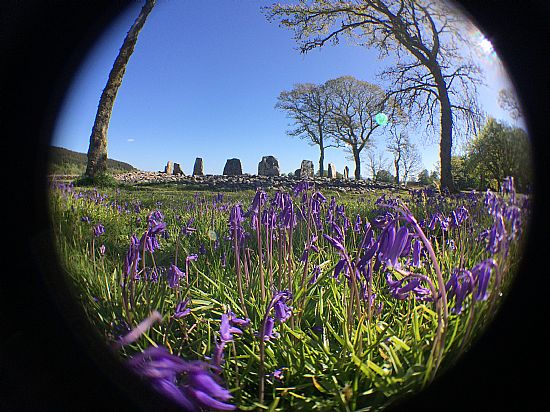 April 2017
Bruce the Beaver attends the opening day of the Heart of Argyll Wildlife Organisation's new wildlife centre. Information, interpretation and the latest updates on the Knapdale beavers activities. We run a series of guided walks and events throughout the year. www.heartofargyllwildlife.org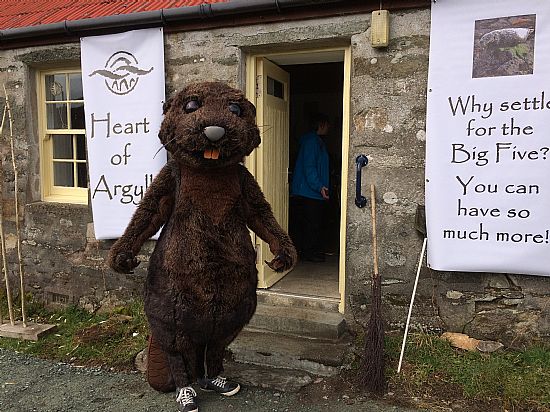 March 2017
The frogs have arrived in the Crown House pond. He seems happy to have the protection of his big and colourful brother!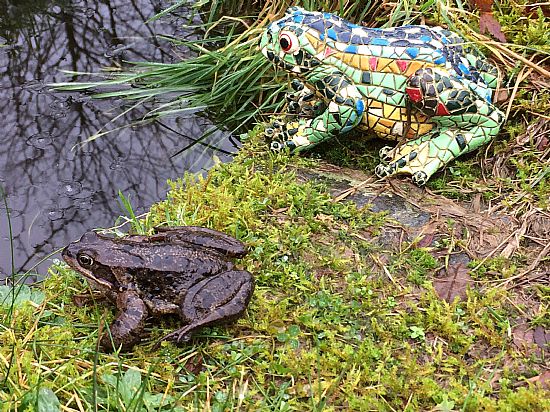 February 2017
Looking east from Craobh Haven on the Craignish Peninsula. a fascinating place to explore.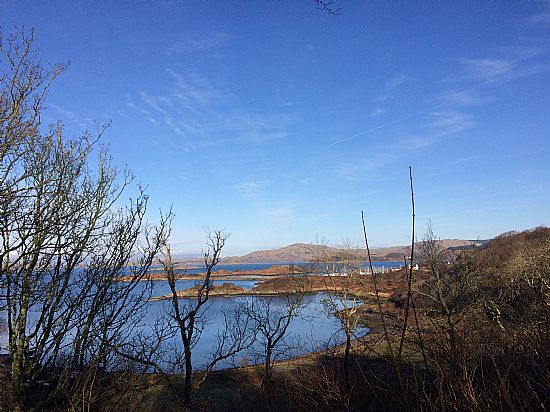 January

2017
Our traditional walk to the top of Dun Dubh. We were greeted with wall to wall sunshine. A sparkling day in Mid Argyll and a great start to 2017.