Ford and Around
Wildlife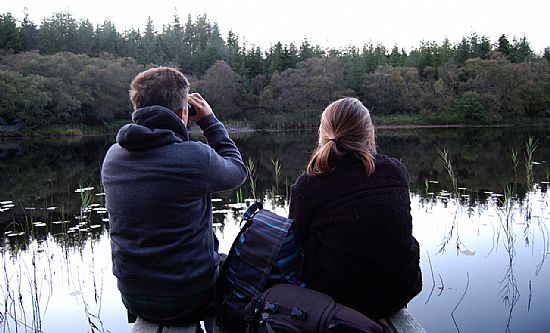 All of Scotland's iconic species can be found here. Red and roe deer, otters, ospreys, pine martens and red squirrels can all be seen around Ford. Venture further afield for golden eagles, hen harriers, marsh fritillary butterflies and an abundance of lichens, liverworts and ferns.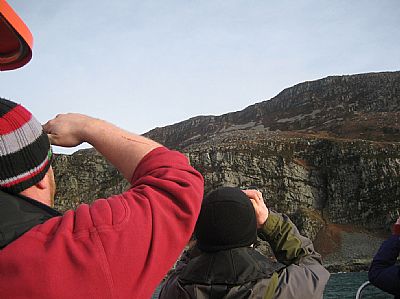 Boat trips from nearby Ardfern, Tayvallich and Crinan will take you to see porpoises, dolphins, minke whales, common and grey seals and an amazing variety of seabirds including puffins, eiders, gannets and white-tailed sea eagles.
Knapdale Forest was the base of the Scottish Beaver Trial, the first licensed re-introduction of a mammal species in the UK. There are waymarked trails, an interpretation centre and guided walks during the season.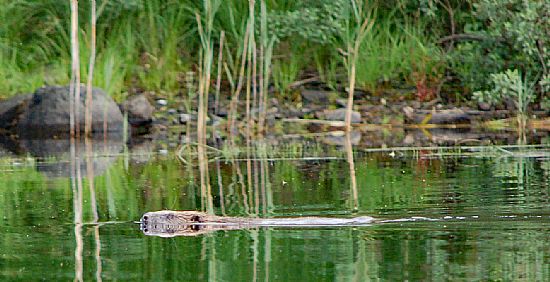 These walks are now run by the Heart of Argyll Wildlife Organisation. Pete, co -owner of Crown House B&B is also the co-founder of the organisation. We are based at the Barrandaimh Wildlife Centre in Knapdale Forest, one of Scotland's most biodiverse areas. We run regular guided walks and events from spring through to summer and can cater for groups who wish to walk at specific times or seek out particular types of wildlife and environments. We are also keen to establish records of wildlife seen in this part of Argyll. if you have any photos of any plants, fungi or animals taken during your holiday please consider posting them on our facebook page: https://www.facebook.com/groups/1209056745790124/
Walking
Sunset from Dun Dubh. Looking towards the Inner Hebrides. The two-mile walk via the drovers' track starts next to Crown House.
There are walks for all-abilities within Mid-Argyll. Favourites include the Crinan Canal, Crinan Woods, Moine Mhor, The Dalriada Trail and Barnluasgan.
History
Kilmartin Glen boasts one of the most significant conglomerations of Bronze and Iron Age sites in Europe: stone circles, cairns, kists, cup and ring marks and rock art.
Kilmartin House Museum
is the best place to gain an overview of the many places to visit.
More recent history can be traced via the many historic sites including Carnasserie Castle and Castle Sween. Or visit Kilmory Knap Chapel that houses many early Christian and mediaeval carved gravestones. It's located next to a gorgeous beach with fantastic views towards Jura.
Cycling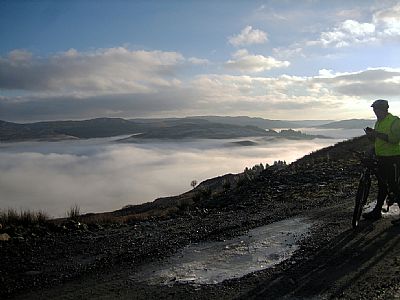 Mid-Argyll is an excellent centre for cycling, both on and off-road. From excellent flat (ish) rides to Moine Mhor Nature Reserve and the Crinan Canal, to the hills and woods of Knapdale and challenging hilly circuits around Loch Awe and Loch Sween.
In addition there are numerous forestry trails, tracks and timber roads where you are likely to have the landscape to yourself. If you fancy something both challenging and technical check out the Fire Tower Trail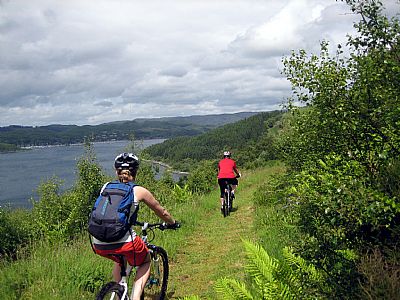 Crown House lies alongside the Sustrans Route 78, known as the Caledonia Way. It runs from Fort William to Inverness and is a favourite amongst those cyclists wishing to do the 'End-to-End' the scenic way
http://www.sustrans.org.uk/ncn/map/route/route-78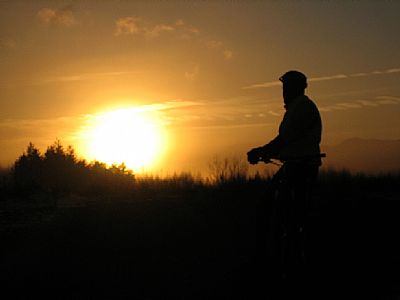 Fishing
On your doorstep. Loch Awe holds the British brown trout record and also boasts some very large pike, perch and rainbow trout. The surrounding hill lochs are little-fished and you are likely to find it is just you pitted against the brown trout. sea-fishing from shore and boat is available with enormous rays being caught via trips from Oban.
Alternatively why not be guided by and expert and contact: www.fishinguide.co.uk/packages
Based out of Inveraray, Fishinguide provides guided fishing trips. You are collected from your accommodation, taken to an excellent fishing spot, fed lunch, more fishing in the afternoon and then returned to your base. It's an all inclusive price: permit, lunch, equipment, guidance and photos of your trip are all included.
Find out more...
The Dalriada Project created two films that highlight the natural attractions of Mid-Argyll. A series of podcasts were also made detailing trails that take the walker through some of the fascinating archaeological and environmental landscapes. You can access these via the links below:
Ardrishaig to Crinan Video Trail
Crinan to Ardrishaig Video Trail
Crinan to Carnasserie Video Trail
Carnasserie to Crinan Video Trail